We had a wonderful week in the Davis Mountains State Park at the Javelina Roundup 28 Sep – 5 October. We decided to stay the night before, and again on the way home as well, at Fort Stockton RV Park, just east of Fort Stockton on I-10. It was a wonderful stay. We enjoyed the cafe on the grounds, and Two Terriers loved the dog park. They met many new canine friends, helping greatly in their socialization.
Shortly after we arrived at the Fort Stockton RV Park, another fiberglass RV (Escape 21). When they got set up, I went over and introduced myself. It turned out to be Jerry and Lou Todd, who were also going to Javelina Roundup. We had a great time with them for dinner and breakfast, and travelled together to the state park.
The Davis Mountains State Park is a wonderful park with spacious sites, full hook ups, and beautiful views. Mikey and Toby (the Two Terriers) drug me all over those mountains, and showed that they were trail-running fiends. They LOVED going on trail walks. We also visited the McDonald Observatory, and attended a Star Party. We were able to see the moon up close, and we saw the rings of Saturn. Amazing!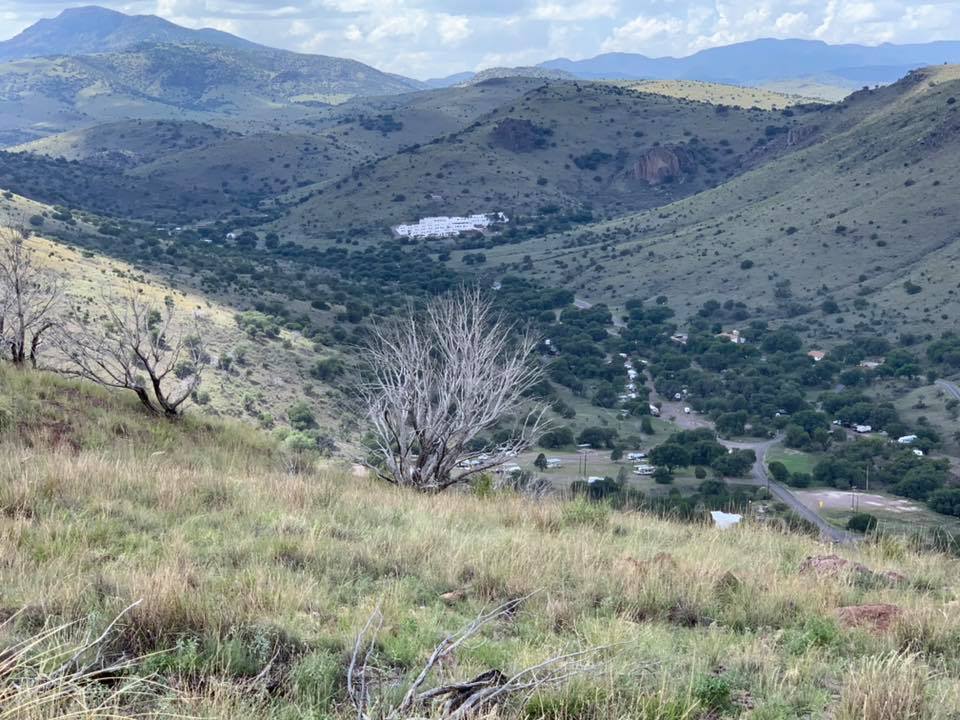 The Black Bear Restaurant at Indian Lodge has good food and good views of the valley below. The town of Fort Davis has a very well-stocked grocery store (Porters), and a Blue Bell ice cream parlor, The Caboose. In the town of Alpine, we stopped at the Davis Mountains Nut Company, and bought various flavored pecans. I had a nice conversation with the owner – very friendly.
Music for the Roundup was provided by "Slim Pickens and the Can't Hardly Playboys". They were very entertaining. I gave a Cowboy Poetry recital one morning during the morning coffee gathering. We became good friends with Wayne and Charlotte Allison, and we are planning to assist them with the parking crew at next year's Bluebonnet Rally.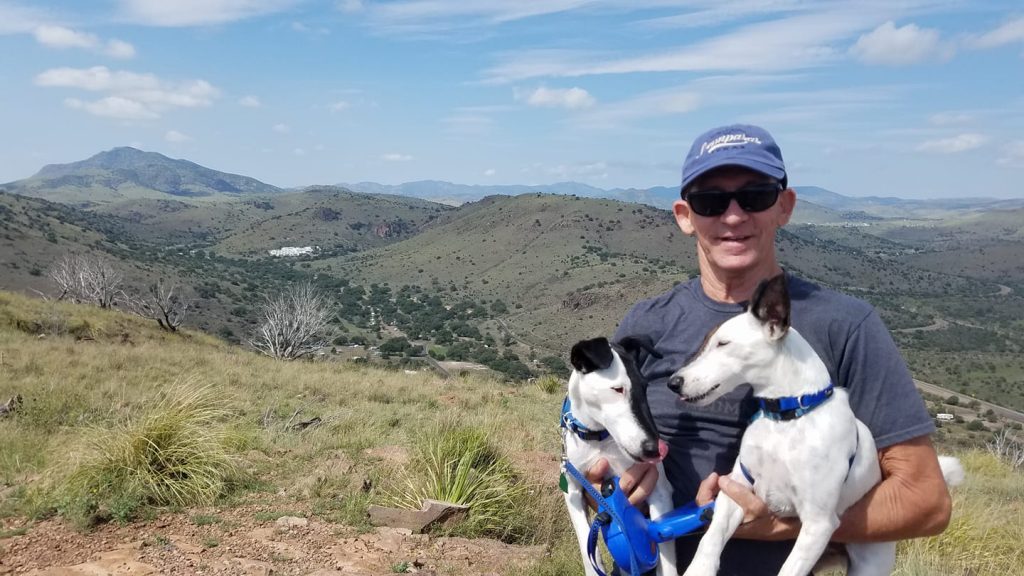 We saved a visit to the Fort Davis Historical Site for next year's roundup. We WILL go back again.