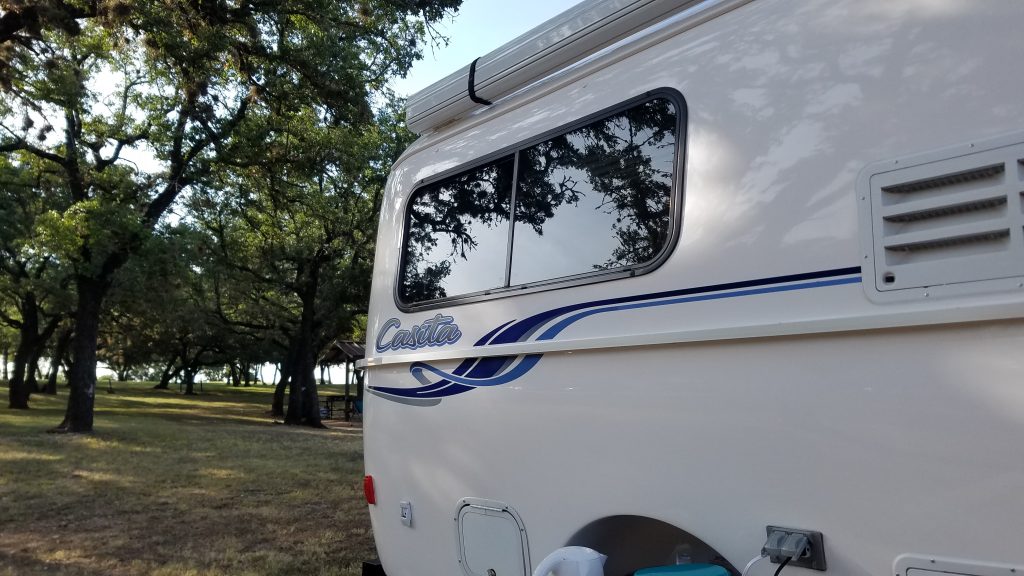 We decided to take a last minute trip out to Belton Lake for the weekend, and stayed at Live Oak Ridge Park, an Army Corps of Engineer RV park just above the spillway at Belton Lake Dam, Belton, TX.
"Live Oak Ridge" is the perfect name for this park. The pups and I took many walks among the large, old live oak trees that cover the campground. It is enchanting to walk through a dense canopy of live oaks that are certainly many decades old. The park sits atop a ridge overlooking Belton Lake on one side, and the spillway along another side.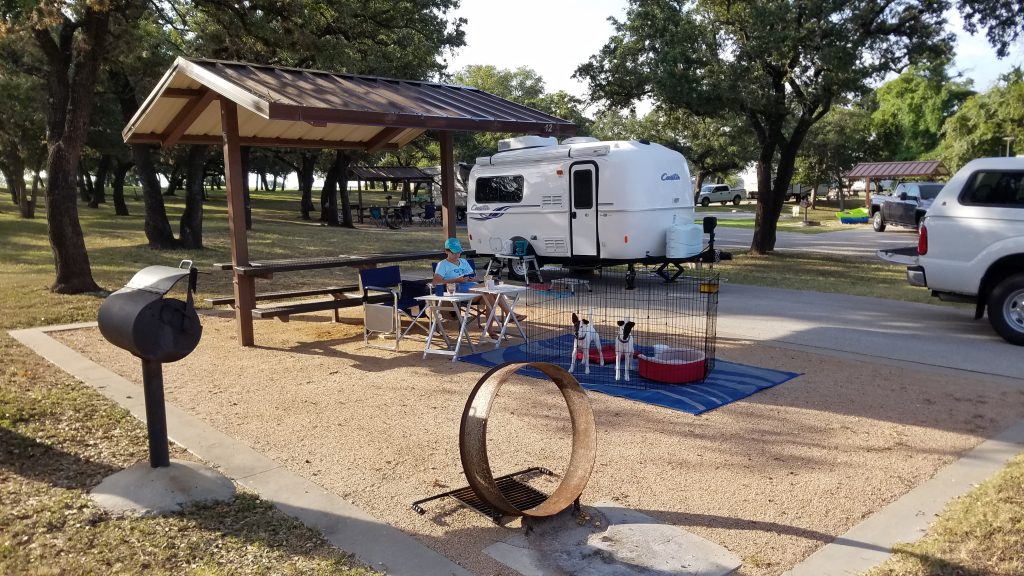 The restrooms were tiled, clean, and well-stocked. The entire park was mowed and the park hosts made the rounds. It is obvious they take pride in the park. Even the crushed granite patio areas had been raked! I also saw the county sheriff twice. It felt good to see them on patrol.
There was one other Casita there, an older Spirit Deluxe. On Saturday morning, I saw them hooking up, so I went over and introduced myself. They were Dick and Mary Herrmann from Tomball, Texas. Their daughter lives in Temple, and they had been here four days visiting her. Dick is 80, and Mary is 78. Could have fooled me! They looked much younger! This is their second Casita. They purchased this one used, about five years ago. They go to Salmon Lake Park a lot, so I told them about Pineknot Rally in October.
I was very pleased with how both our refrigerator and air conditioner worked in the 100+ degree heat. We took the pups to Belton Lake for a swim. When we got back, we bathed them with our new outside shower! It is so nice!