Our next trip was to our "go to" campground, Live Oak Ridge COE at Belton Lake, Texas. We had a wonderful couple of days relaxing in Site 40. It's a well-shaded site and close to the main bath house. We enjoyed reading a playing Yahtzee.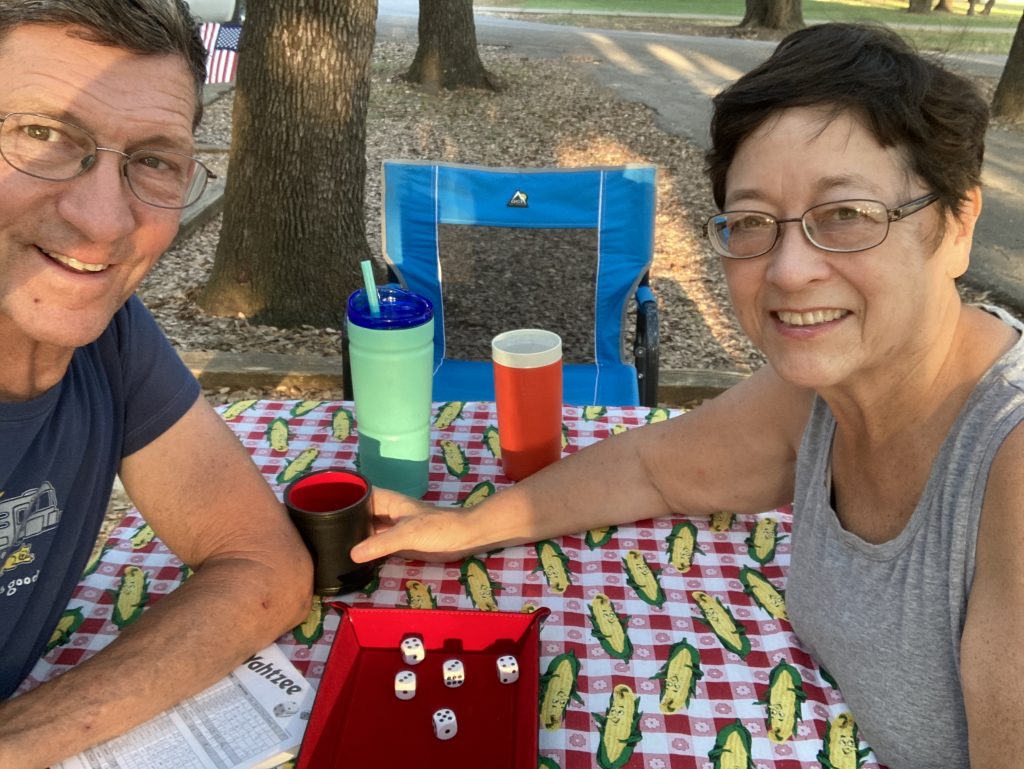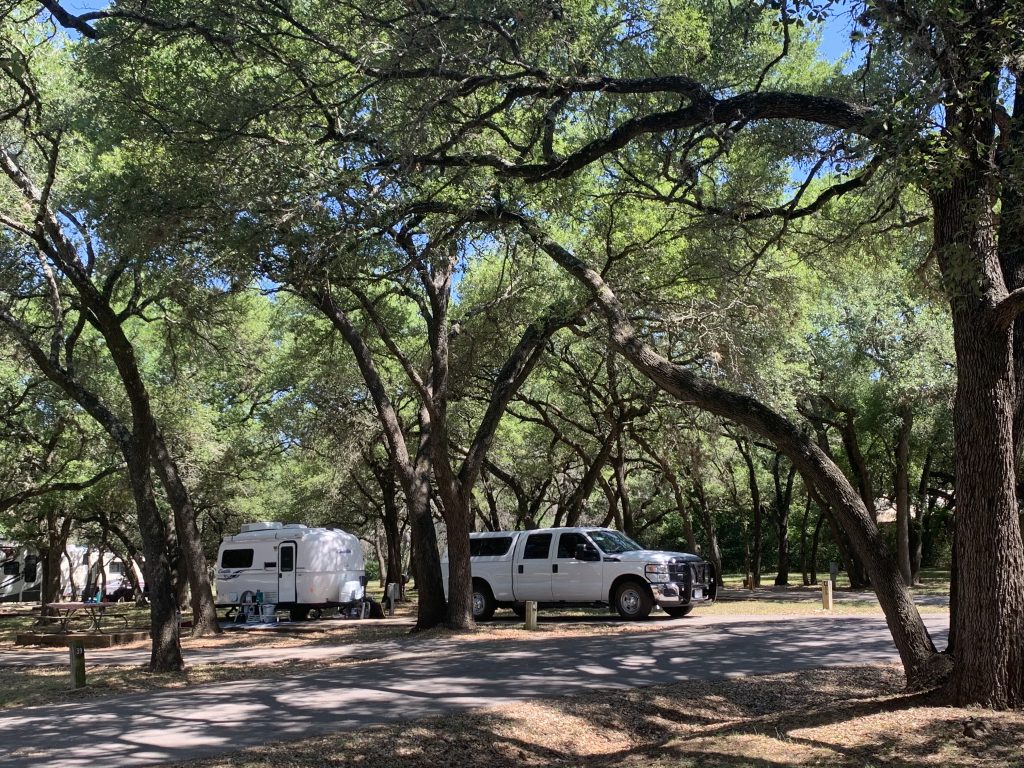 If you look closely in the line of trees, you can get an idea of what our site looks like from a distance. We had a great view of the campground, yet were completely shaded. You can see why the campground is named Live Oak Ridge!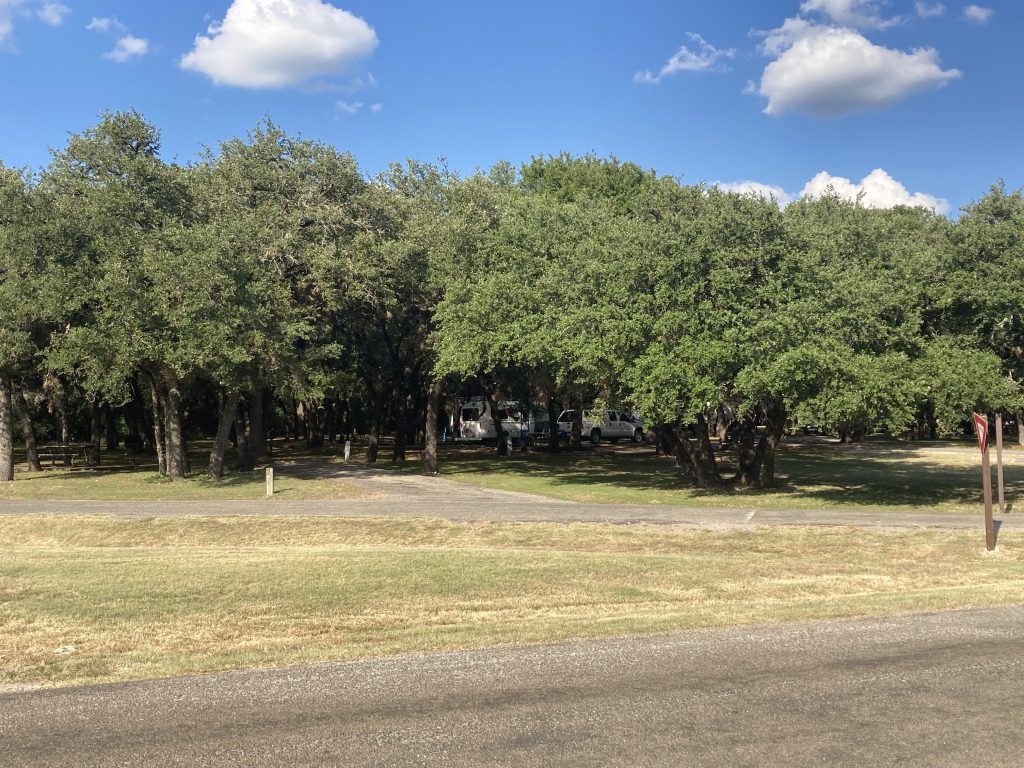 We enjoyed the site, but had no satellite reception. No matter, we enjoyed the time without television anyway. With beautiful weather like this, who needs to be inside the camper?