We took a memorable trip to Hickory Creek Park on Lewisville Lake, Texas in early July. We had site 44, which was memorable for the merciless sun beating on the side of the Casita, which faced to the west. But that is not why we remember this campground. I (Frank) had taken the Two Terriers on a long walk and toward the end, thought it would be a good idea to let them bound through some tall grass (and weeds) for a short distance as a shortcut to the road leading back to our trailer. But when we got back to the Casita, Mikey had swollen up like a balloon under his chin. It was quite scary how fast he was swelling up. I feared he might not be able to breathe or swallow. We found a 24 hour vet about 20 minutes away, and rushed him there.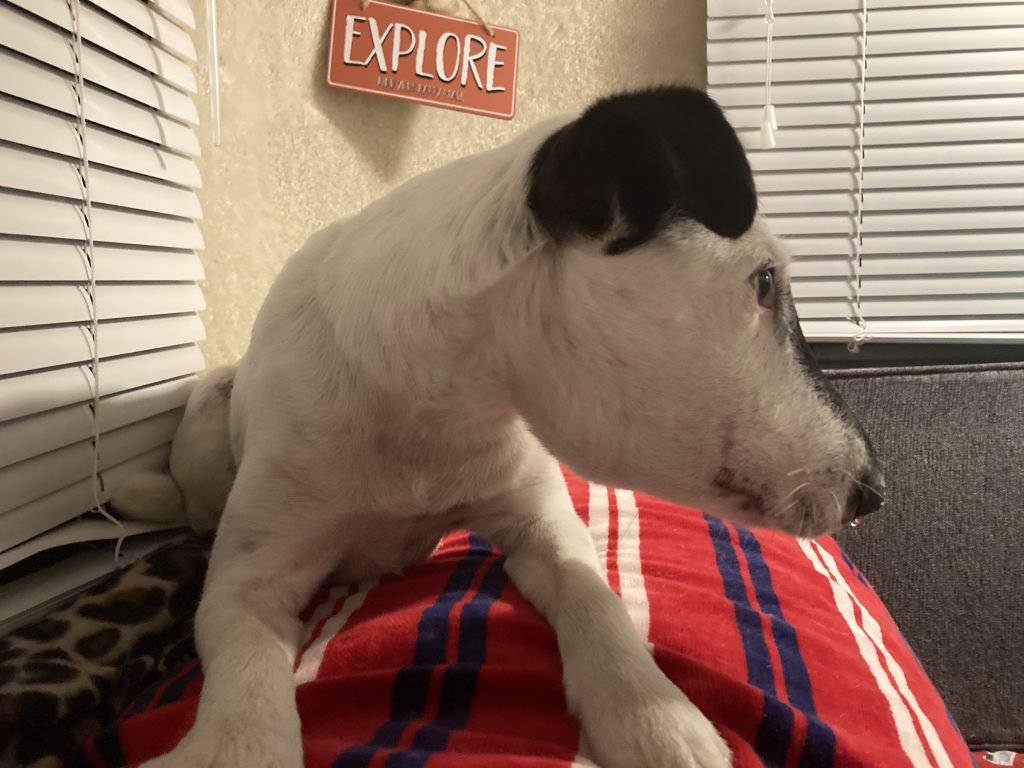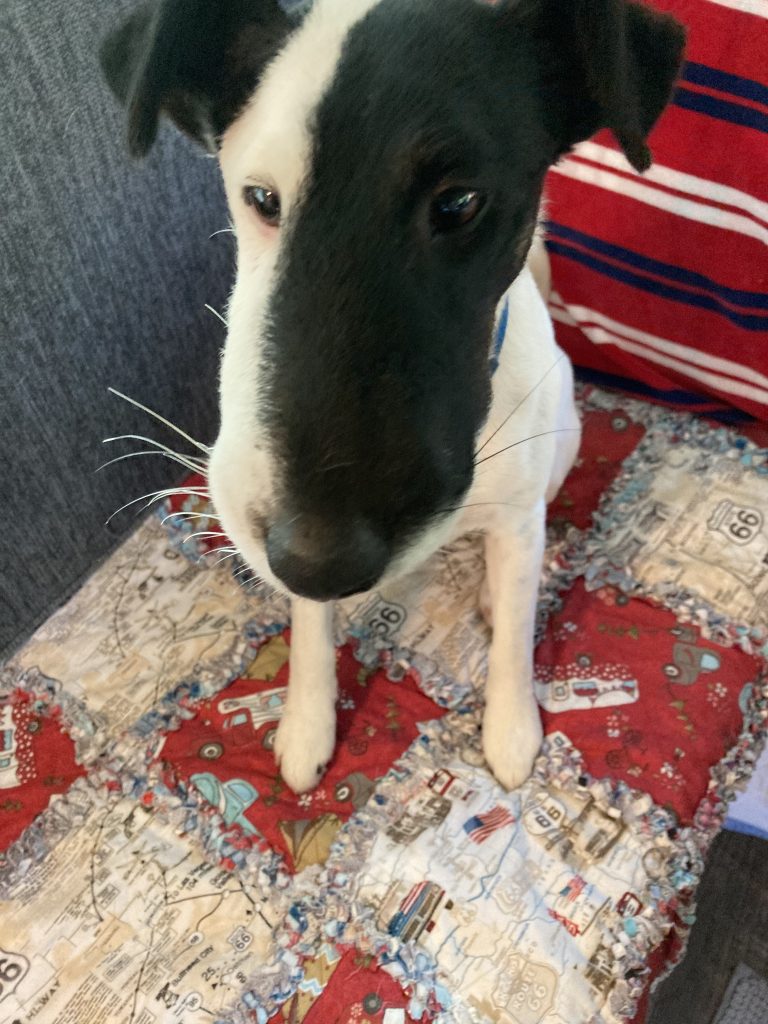 Fortunately, the treatment given to him (steroid shot and antihistamines) worked, and 24 hours later, he was back to normal!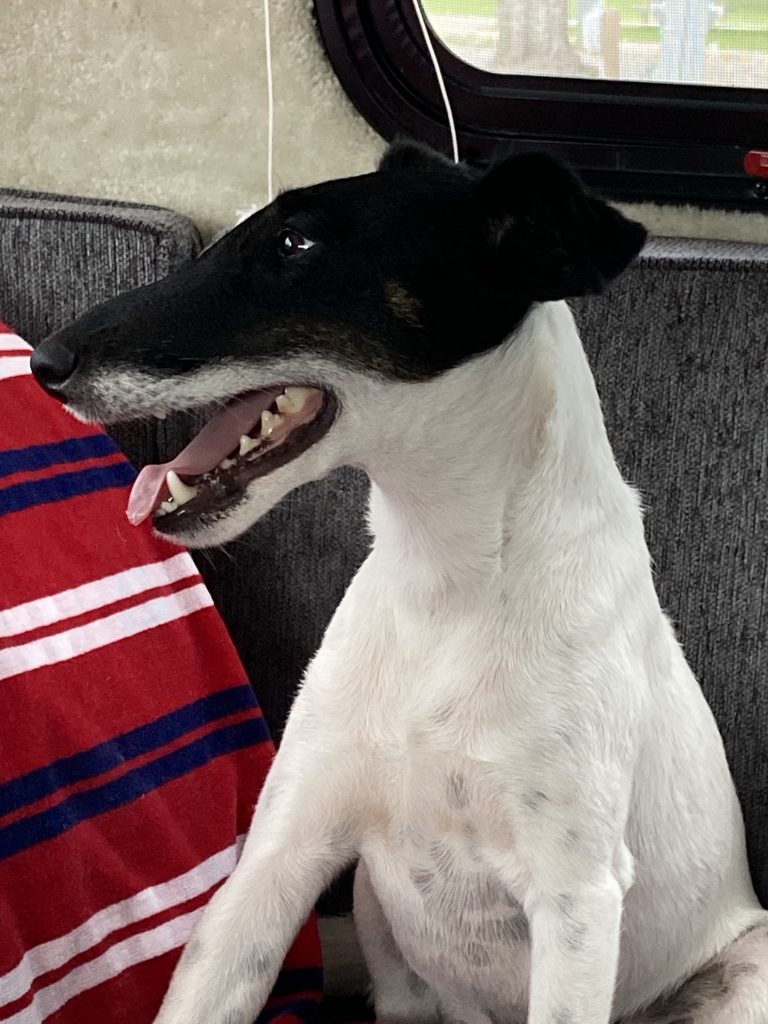 The campground was nice, but the heat was excessive that day, so we really didn't get to enjoy the campground as much as we could have. Here are a couple pictures of our setup there.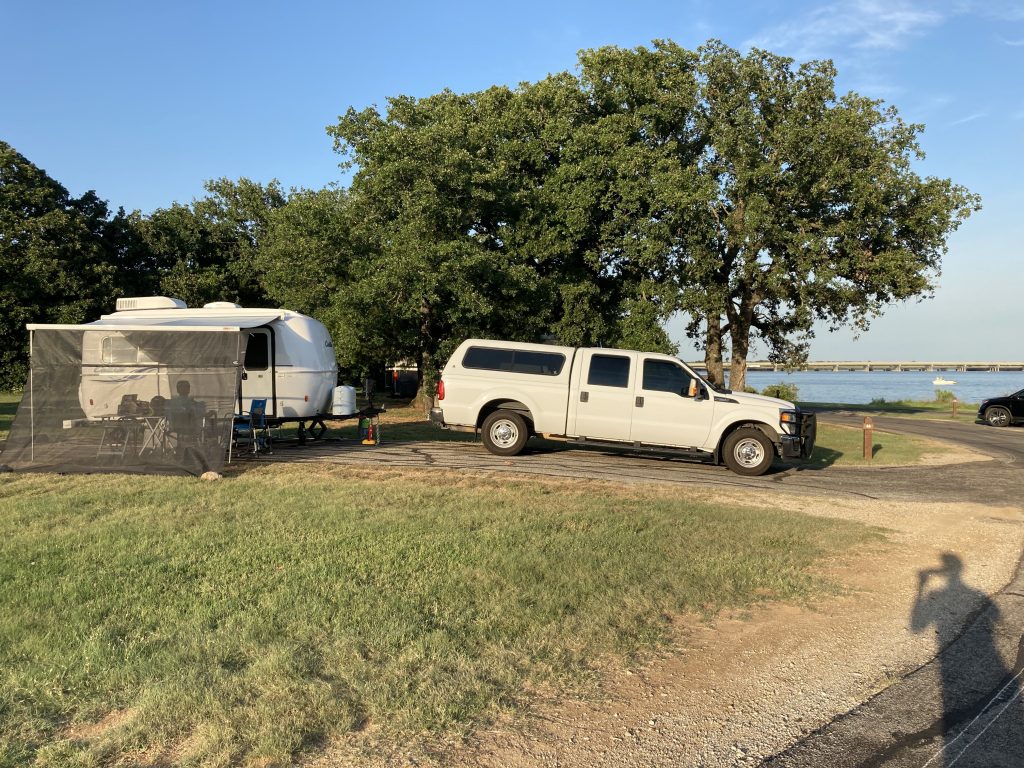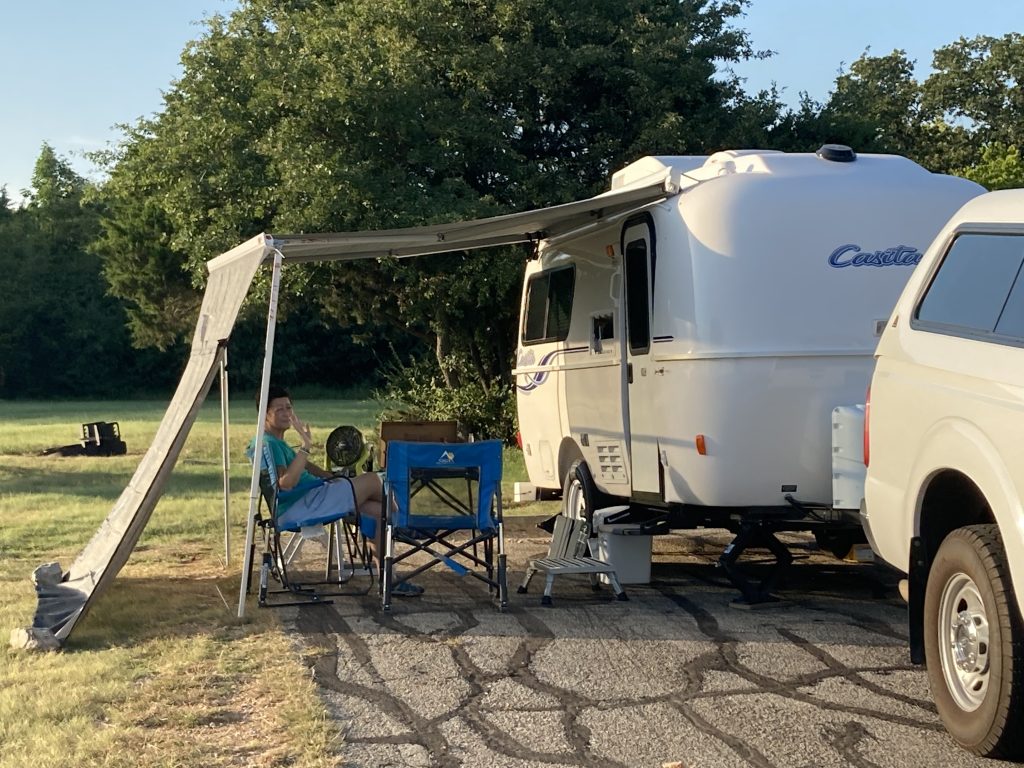 From here, we went to Little Home on the Road (LHOTR) in Haslet, Texas, for a couple of mods to the trailer, and to get it weighed (Weight and Balance). We had a shelf put in to hold a DVD player or satellite TV receiver, and we had an electric door lock installed. Our weight and balance was as close to "perfect" as they had ever seen, only 5 pounds difference left to right, and 14% tongue weight.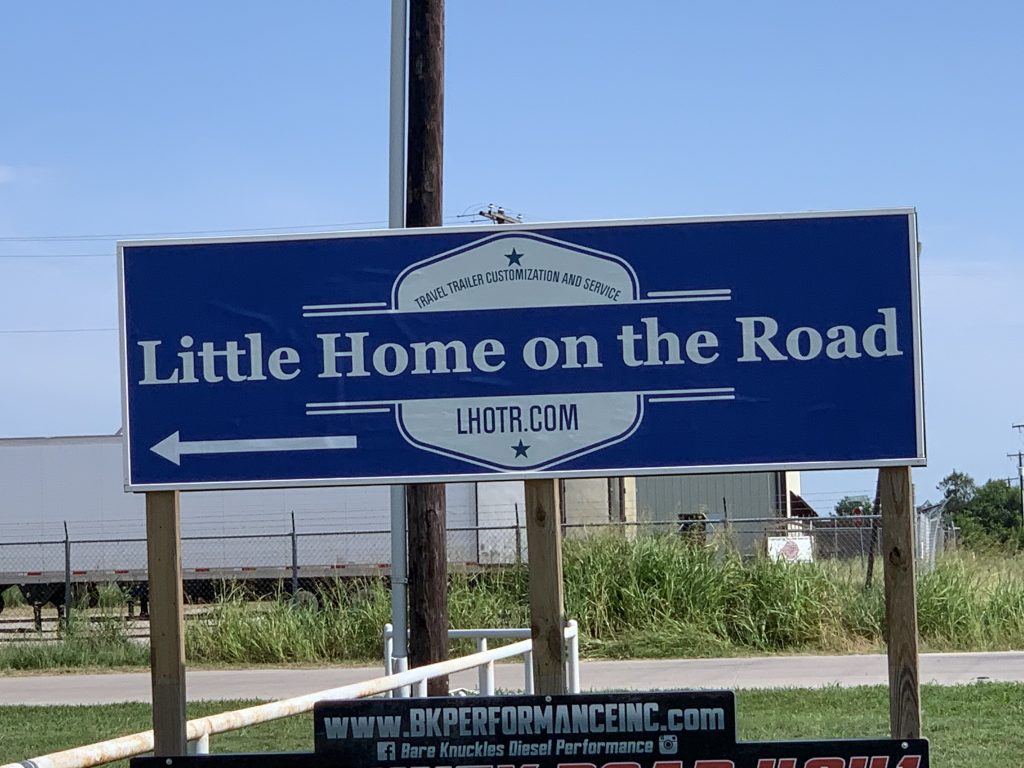 I highly recommend Terry and his crew for any mods you may be thinking about. They are excellent at their craft, and free with their advise and knowledge. We love LHOTR! It was 103 degrees that day. We took the Two Terriers to a dog park. Mikey (the smart one) stayed in the shade. Toby, on the other hand, had to play fetch the whole time we were there, taking occasional breaks to cool off in the running water of the water fountain! He would lay in the bowl and let the water run over his head and body. I wished I could have done the same!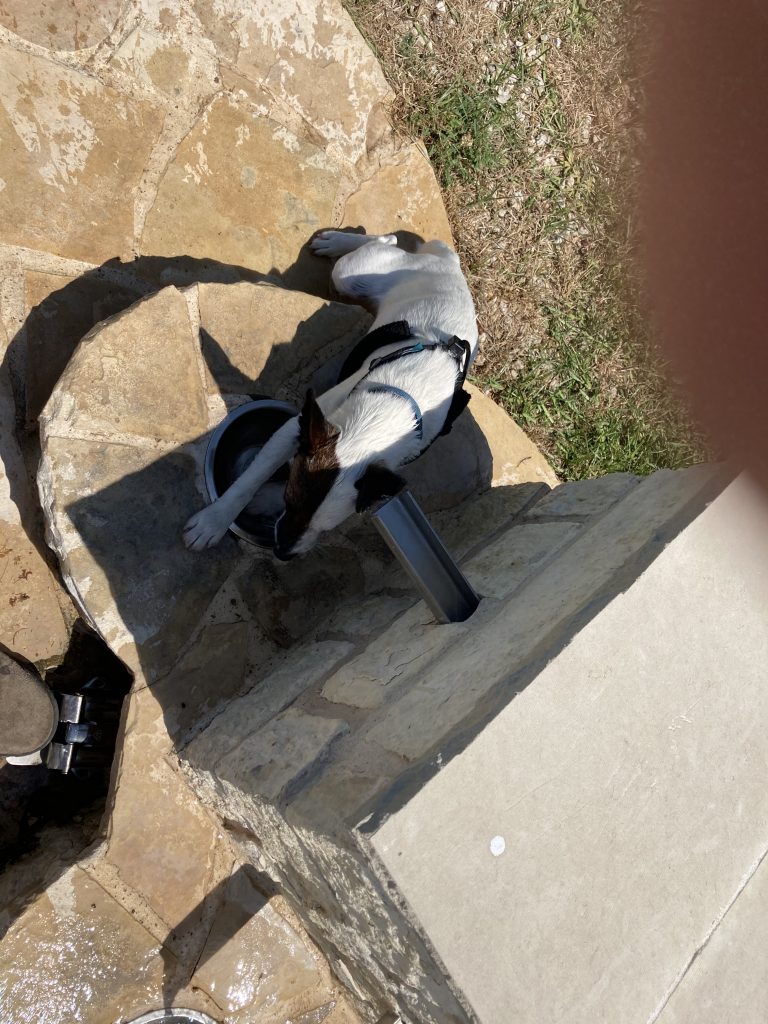 From LHOTR, we stopped by Weatherford, Texas to visit our daughter, and saw her boyfriend's new law office, just off the courthouse square.