We enjoyed another fiberglass RV rally at the Salmon Lake RV Park near Grapeland, TX October 23-27. We shared a hook up post with our good friends George and Sandy Childs. The park is quite unique. The previous owners bought numerous old buildings, brought them in, and renovated them into several cabins (nice on the inside, Old West on the outside). The ground there is very sandy, so rain just soaks right in.
We had beautiful weather (except for one night and day of drizzle). But even the rain didn't dampen the spirit of the group who attended.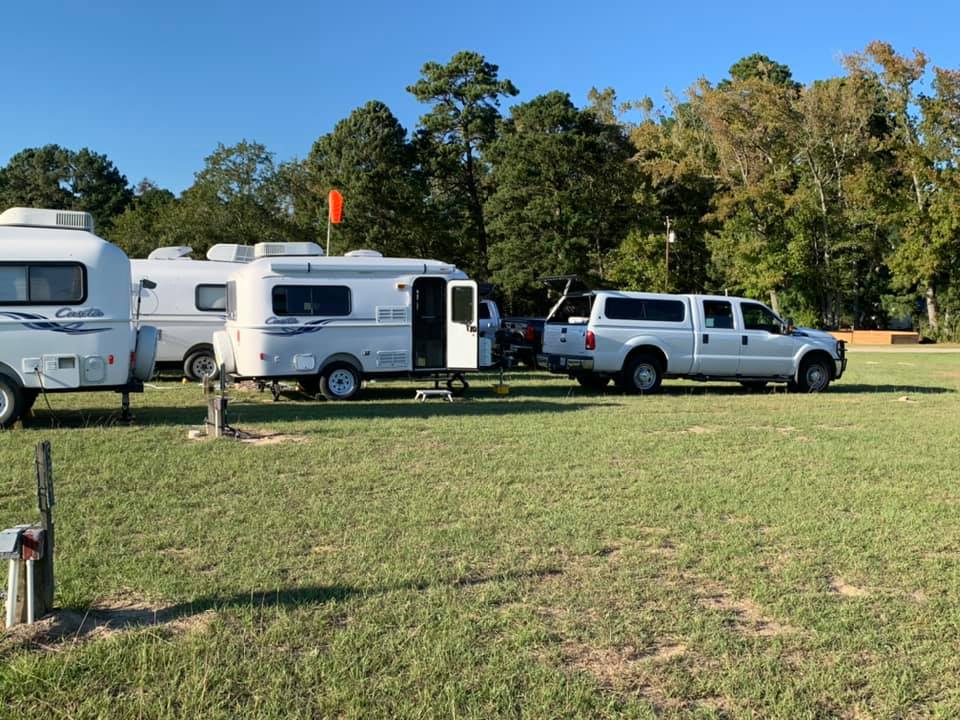 Of particular note was Little Home on the Road in attendance. I was able have them install the first "factory install" of the new battery slide-out. It makes servicing and testing the battery a piece of cake!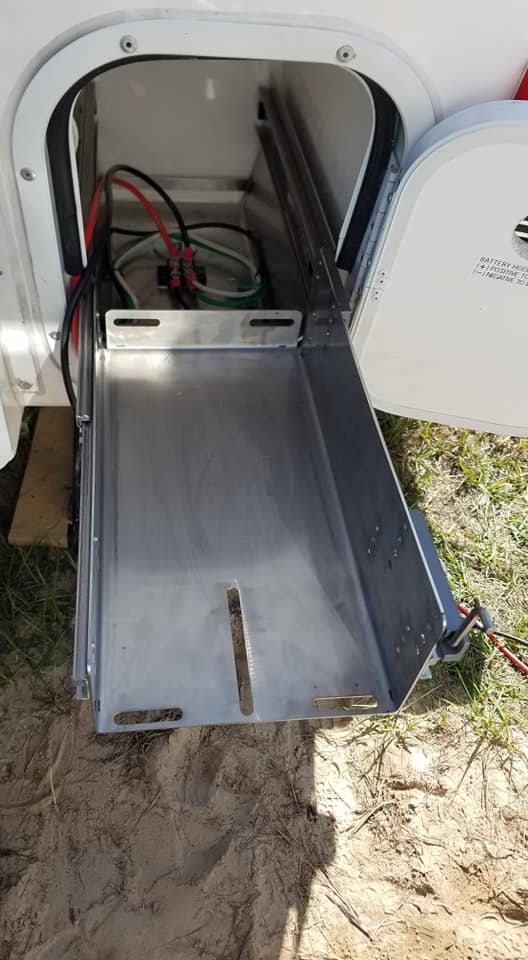 Pineknot was entertaining and very enjoyable. There were also several Escapes in attendance, and the president of the company flew down from Canada to give a presentation. But the best part of all were all the friends we saw and the new friends we made (Ray and Ron among others!)